Today, we are excited to announce the expansion of Zilliz Cloud to the AWS Singapore and GCP Singapore regions.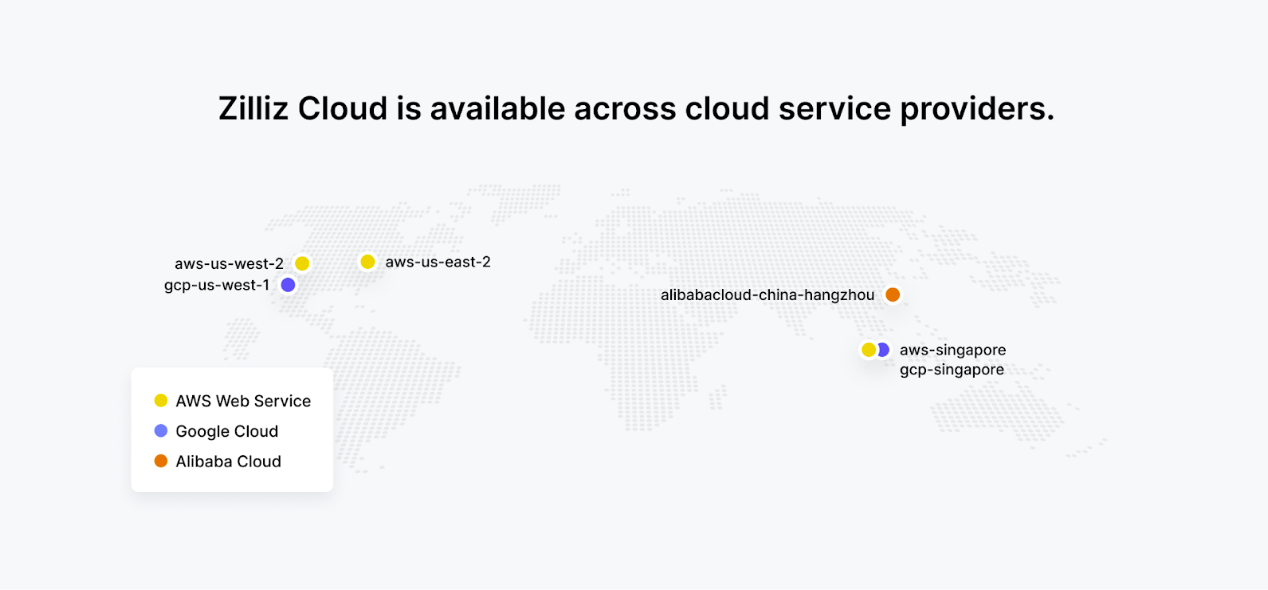 Zilliz Cloud expands to AWS and GCP Singapore
Since the launch of Zilliz Cloud in April 2023, we've witnessed an overwhelmingly positive response from our community. The surge of signups over the past few months has left us in awe and demonstrated the resonance of our mission to democratize AI/ML application development with our industry-leading vector database and AI technologies.
To meet the increasing demand and uphold our commitment to serving our customers wherever they are, we've decided to expand Zilliz Cloud to the AWS and GCP APAC regions. This expansion brings several benefits to our customers:
Greater flexibility: With Zilliz Cloud now available on AWS Singapore and GCP Singapore, you have more choices than ever for deploying your databases. You can select the cloud service provider and region that best suits your needs, whether latency, compliance, or other specific requirements.
Unprecedented access: With this move, we're proud to be the first fully managed vector database available on AWS in the APAC region. Providing access in the APAC region is an exciting milestone, not just for us as a company but for our customers, who will now have access to this cutting-edge technology.
We are committed to making data and AI accessible to everyone, and this expansion is another step toward that vision. We invite you to explore the new possibilities that come with this Zilliz Cloud expansion.
Getting started with Zilliz Cloud
Take Zilliz for a spin with our free 30-day trial
Start Free Trial
Share this article