Webinar
Safeguarding Data Integrity: On-Prem RAG Deployment
Dec 07, 2023 09:00 AM Pacific
Dec 07, 2023 12:00 PM Eastern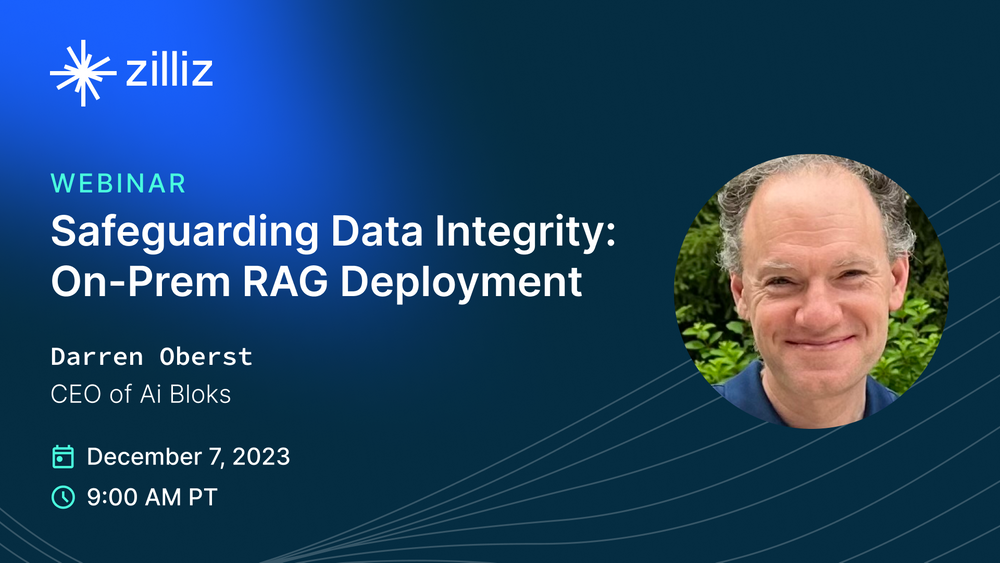 What will you learn?
Are you working with LLMs and care about your data privacy and security? If so, you need to deploy retrieval augmented generation applications on-prem, or use something that splits your data and control planes.
In this webinar, we're going to introduce both solutions, and dive into how you can deploy RAG applications on-prem using open source tools such as LLMWare and Milvus.
Topics covered:
Understand different concerns with deploying on cloud vs on prem
Learn how you can use local embedding and generative models
See how LLMWare can help you create a RAG application on your own framework with Milvus
Meet the Speaker
Join the session for live Q&A with the speaker
Darren Oberst

CEO of Ai Bloks

Darren Oberst is the CEO of AI Bloks, an innovative AI platform revolutionizing the landscape of LLM-based application development for Generative AI in financial services and legal industries. Prior to AI Bloks, Darren served as the CEO of Exadel, and launched and grew HCL Software to over $1B revenue in 5 years. Darren is currently focused on building enterprise LLM-based applications, which includes retrieval augmented generation, open source LLM middleware (LLMWare), and fine-tuning specialized enterprise LLM models for open source. Darren is a graduate of UC Berkeley with degrees in Physics and Philosophy and Harvard Law School with Honors.